Youth Murals and Media Class
In 2014, the OC Film Fiesta and United Artists of Santa Ana partnered with non-profit Latino Health Access on a wonderful new youth Mural and Media class at the Spectrum Condominiums affordable housing complex in downtown Santa Ana, and now we will be continuing the program as Media Arts Santa Ana (MASA) in 2016.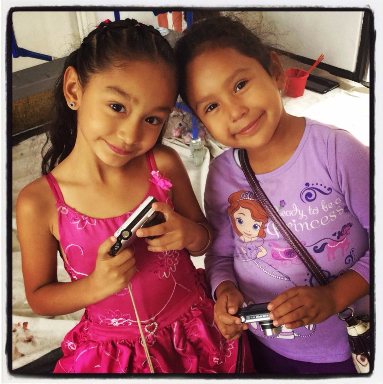 The Murals and Media Class provides free workshops for youth ages 11-17, and will continue our successful curriculum for engaging students in painting and filmmaking.
For the 2014 program, lead muralist Francisco Saucedo, in conjunction with local artists Jose Cortes, Pocha Peña, Victor Payan, Yenny Bernal and Matt Southgate, helped the students design a vibrant mural that reflects their community and aspirations.
The beautiful mural was painted in the entryway to the Spectrum Condominiums and now greets residents and guests as they go out to meet the day.
Now, we are reaching out for help to raise funds to complete the accompanying youth documentary. Because Media Arts Santa Ana is a project of Community Partners, a 501(c)(3) non-profit organization, donations are tax deductible!
We are also seeking donations of digital cameras, laptop computers and other equipment. If you would like to support the project with donations of equipment, please email This email address is being protected from spambots. You need JavaScript enabled to view it. or call 619-701-0073.
Your kind support will enable us to continue providing award-winning arts instruction to youth in Santa Ana.
Funds will be used to provide stipends for instructors and to purchase supplies necessary to complete the project.

Click below to make a secure, tax deductible contribution in support of our work!